3D Virtual Exhibitions and Storytelling Online

Present art in VR
An online web application for artists, art organizations & art enthusiasts to model actual or virtual exhibitions by developing & experience of realistic 3-Dimensional room complexes
Create your Exhibition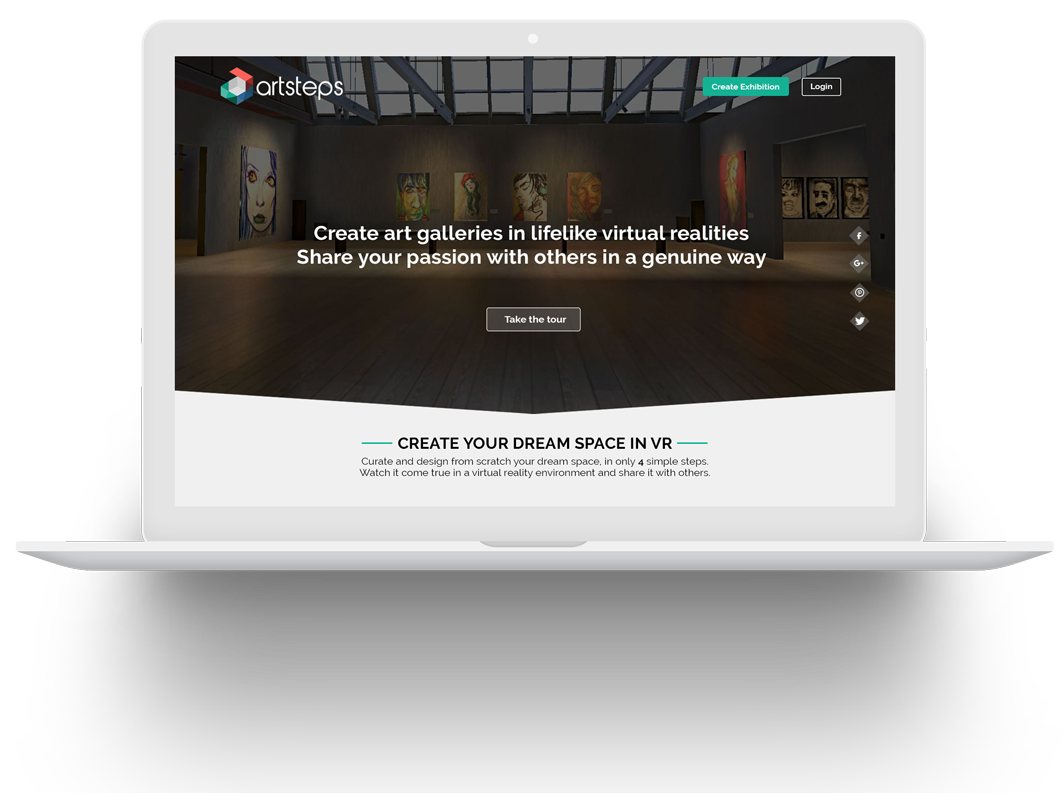 Design your Dream Space
Through a simple, interactive tool that allows easy modeling of virtual exhibitions, Artsteps makes artwork available to anyone.
It can be accessed over the internet, using a common web browser, without any additional software requirements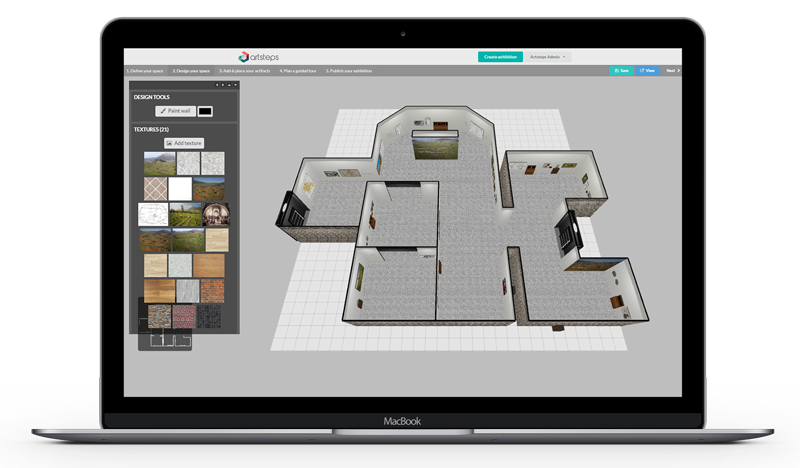 Create 3D Art Galleries Online
Define your space, place walls and select colors or/and textures to create a unique VR exhibition experience.
Upload 3D models, videos, images & text. Add music or/and speakage to make your VR exhibition even more interactive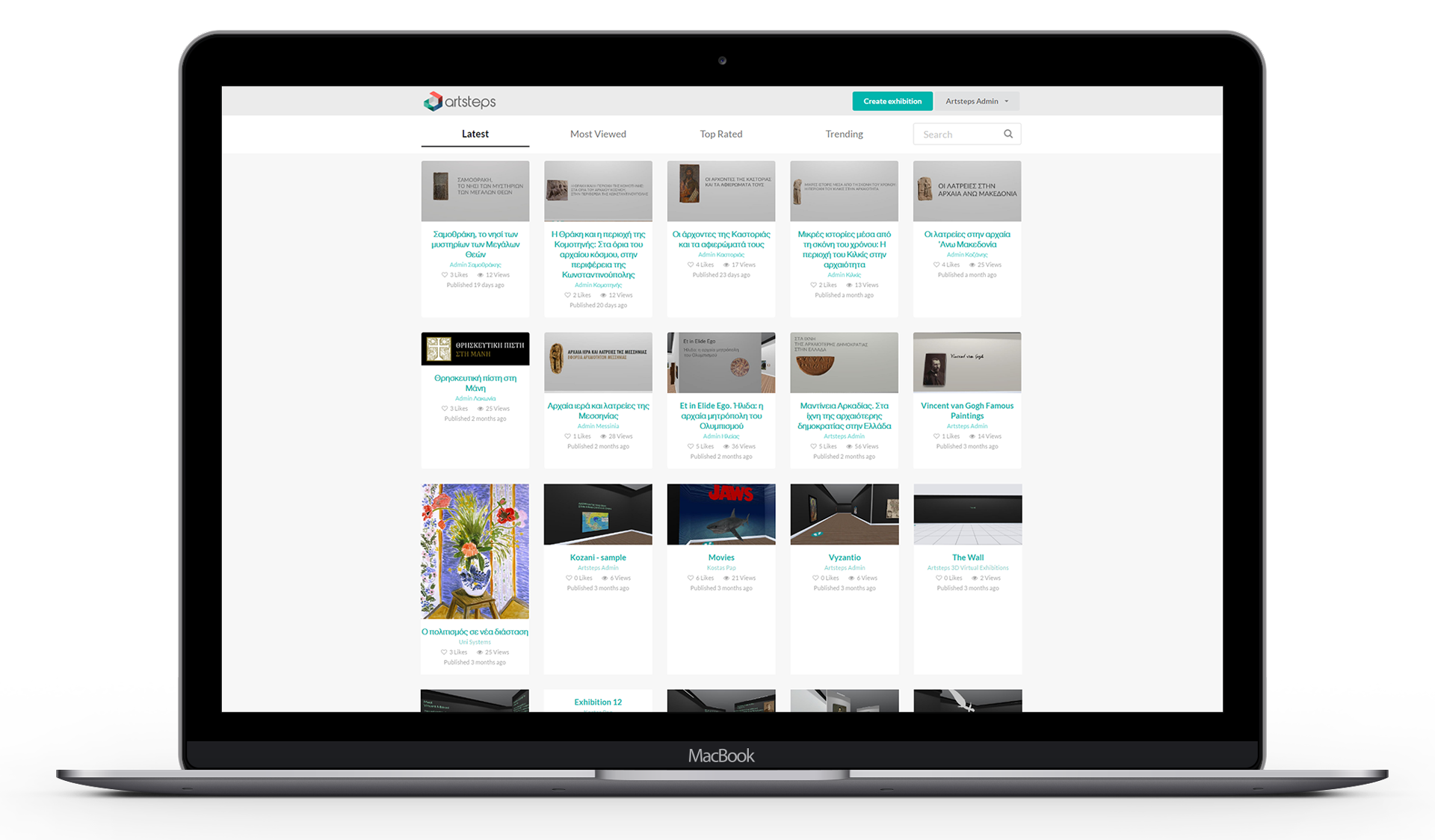 Explore & Discover Art
Visit other exhibitions, get inspired & discover new artists from around the world. Dive into a world of creativity!
Virtual exhibitions may include 2-dimensional artifacts, 3-dimensional artifacts & streaming videos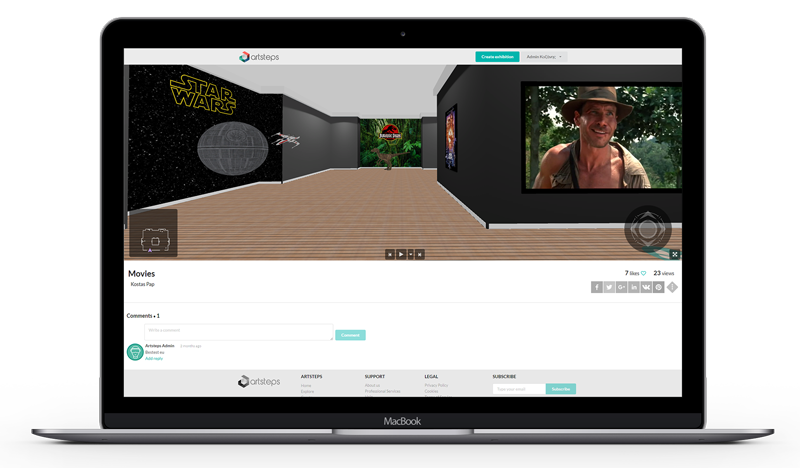 Embed & Share Digital Creations
You can share your exhibition in social media & embed it on any web page, site or blog.
Review, comment & like other interesting exhibitions