An Innovative & Customer-Focused Approach Tailored to your Needs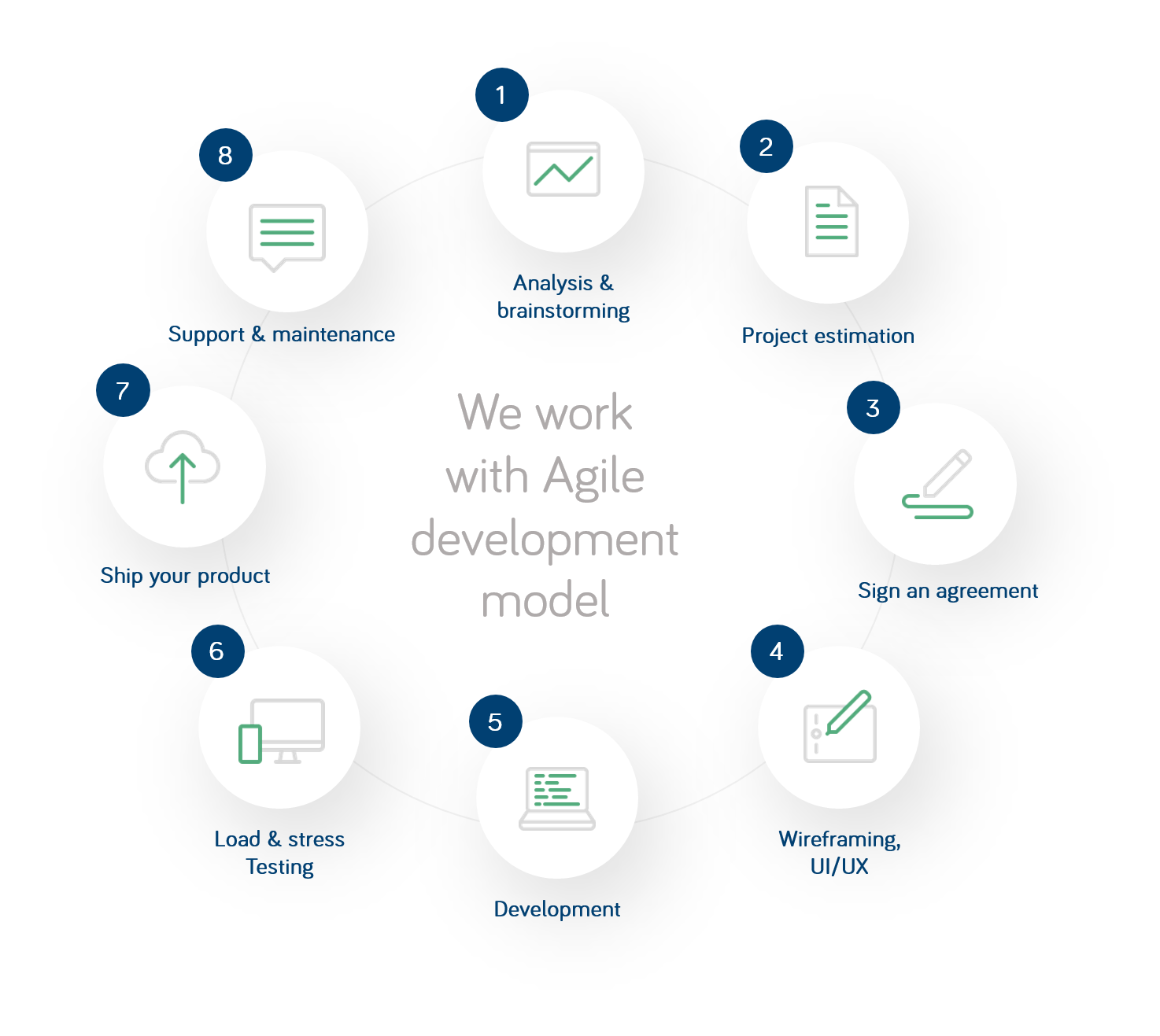 Agile Methodology
Our engineers bring a full spectrum of solutions to help our customers achieve high performance by leveraging best practices of agile development (Scrum, Extreme Programming, test-driven deployment (TDD), lean development) coupled with strong industry expertise.
Our customers can meet strategic objectives, deliver business capabilities quickly & meet changing needs with an iterative process that provides a variety of benefits.
Our focus on understanding your business challenges, as well as our deep industry insights and proven success in Agile implementations, allow us to offer an optimal solution aligned with your business strategy & market trends. Employing Agile, we continuously accelerate the delivery of business values, thereby maximizing them throughout the software development cycle.
Driving business challenges with Agile
Custom software design & development services to system integrators, large software companies or end user organizations